Karlyn and Chuck rented a van when their family was here. So, because there is maintenance on the boat that still needs to be done, Kelley and I took off for the Fortress of the Bears. This is a sanctuary for rescued bears, their mothers had die or they were found in neighborhoods. There are 2 huge pins and the owners have plans to expand it.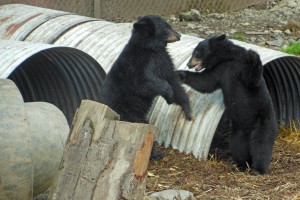 The bears appear happy and healthy – Alaska does not allow captured bears to be returned into the wild; the way this Fortress is set up now, these bears would not make it there.
And then there was a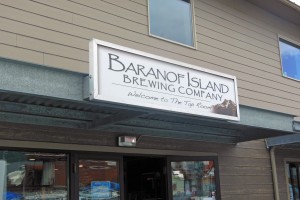 We returned the van with Karlyn early and then went to Larksburg Cafe for dinner. It is a charming spot where the locals go – tonight was music night: a Russian folk group. They were great (at least Karlyn and I thought so).